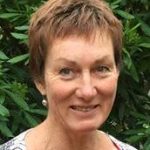 Hi to all, I am Alison Odey (ND. DO.) a  Naturopath and Remedial Body Therapist who has worked in Papamoa, in the Bay of Plenty, New Zealand for many years.
Recently the clinic relocated to Maketu, which is a short drive from Te Puke. A lovely location to visit.

Read more about Alison
Established in 1989, Naturally Holistic Health has long been a 'destination' clinic where a great many people from around the Te Puke, Maketu, Papamoa, Mount Maunganui, Tauranga and Bay of Plenty community have come for treatment.
My approach is holistic, in the greatest sense of the word. When coming to this clinic you will benefit from the experience gained over many years of both Naturopathic AND Osteopathic practice. The focus is on the body as a whole, with an emphasis on spinal alignment, body balance and nutrition.
The treatments are gentle, very effective and well suited to older people.
While few practitioners today offer combined consultations, a consultation with me can include:
– Body work (massage, mobilization, stretches, traction, cranial therapies)
– Massage
– Reflexology
– Dietary and nutritional advice
– Herbal remedies
– Use of Minerals &Vitamins.
– Flower essences
– Homeobotanicals
PHONE: 027 9200149 OR Make an appointment.
Costs:
Prices are kept to a minimum.
Further appointments are kept to a minimum too, the emphasis is to encourage each person to be well, rather than rely on too many repeat appointments.
See appointment page for prices.
Click here for a $10 discount on your first consultation!
The articles you will find on this web site have in the main been written in answer to the many questions people have asked over many years. They contain a wealth of information and are at times up-dated for this web site. They are FREE to browse. However please remember that all natural treatments are best if prescribed individually, so if possible please make an appointment.
Whether you're seeking natural therapeutic help to work in combination with the mainstream medicine you already take, simply need an immune system boost or need a helping hand with a variety of other problems, I offer a straightforward, friendly and non-judgemental approach to my work.
Products mentioned in the text of the articles are available on request OR via the on-line shop.
Use 'Ask Alison'  If you are unsure of what you need, have queries, or need a herbal remedy (by law I need consultation details to be able to correctly dispense herbs), you are welcome to use this option.
Disclaimer: Please note that I have NO disability ramp or disability toilet facilities at the clinic.